We Have One Mission
To set the curriculum standard of how financial education is taught
A Sherpa is a native Himalayan guide.  Sherpas know the terrain and they're there to help navigate you through unforeseen obstacles and bring you oxygen and supplies.  If there's a storm they'll help shelter you. They're there to protect you. They'll help you reach the summit, and just as importantly, help you make it down the mountain.  The majority of people can make it to the top just like the majority of people can make it to retirement.  Having an exit strategy is just as crucial as having a game plan.  Most people don't realize that 80% of deaths on Mount Everest occur on the way down.
With no formal education on personal finances and very few unbiased resources, we expect people to know how to successfully create sound retirement plans.  They're expected to know which investment strategies are best for them to grow their accounts to a lump sum, and once they hit retirement, they're expected to know how to withdraw their money without running out.  That's three major risks we expect people to know, yet they have never been taught to navigate.
Weathering retirement storms becomes difficult if there isn't someone guiding us. Who will advocate for you, and explain how to navigate the up's and down's of life's financial terrain?
We can help. My Financial Sherpa is a holistic financial wellness program that gives employees the knowledge needed to take control and reduce their financial stress.
Financial Sherpa

[fi-nan-shuh l, fahy-] [sher-puh, shur-]

noun

A guide that applies their expertise, skill, and experience in helping you navigate your financial journey and assists in managing the most challenging phase of your financial life plan.
We are a group of advocates, financial experts, and educators who see how a lack of financial literacy has handcuffed Americans to a lifetime of worry. We have an aging work force that can't afford to retire and a wave of new college graduates that are entering the workforce with an unprecedented amount of student debt. Eventually we have to stop and ask ourselves – Is there a better way?
Our mission in life is to set the curriculum standard of how financial education is taught.
Our financial wellness program is specifically designed to meet the needs of employers, EAP's, Worksite Wellness Programs, Benefits Officers, & Corporate Wellness initiatives.  My Financial Sherpa is the direct result of what employees have requested more education on that will help bring balance to their work-life and personal life financial decision processes.
We provide a research driven financial education curriculum that is easily understood and empowers people to take control of their own finances.   Our goal is that individuals will one day understand their personal financial choices in retirement and will be able to make informed decisions.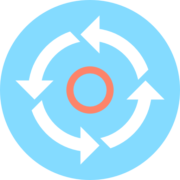 Turnkey Financial Wellness Campaigns
My Financial Sherpa offers the tools you need to provide a holistic financial wellness program to employees.  From seasonal promotional campaigns, to content for newsletters and emails – we have you covered.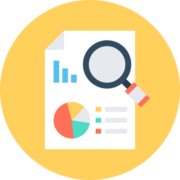 Comprehensive Utilization Reports
Our reports analyze employee feedback and program engagement.  The results quantify the program's success & shapes how we build a curriculum that addresses your employees' financial stresses.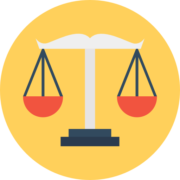 Unbiased Financial Education
No sales pitches or product-driven agenda.  Our curriculum helps employees understand what pressures are put on their finances & how to create a holistic plan while improving their financial health.
70
%
of Americans say financial stress is their most common cause of stress
48
%
say they find dealing with their financial situation stressful